Key events
What we learned: Monday 9 October
Before we close the blog for today, let's recap the big headlines:
Thanks for reading, we will be back tomorrow morning.
Jason Clare says establishment of student ombudsman being mulled
Education minister Jason Clare will decide next month whether the establishment of an independent student ombudsman is necessary to hold the university sector to account.
Speaking at a doorstop in Parliament House on Monday, Clare was asked whether the sector could be trusted to ensure student safety on campus.
The latest national student safety survey, released in 2021, found one in 20 students had been sexually assaulted since starting university, and one in six had reported being sexually harassed.
Universities Australia, the peak body for the sector, has confirmed it will hold another national survey in 2024 after a backlash over its response to student safety on campus.
Clare said a "standalone, independent student ombudsman" had been raised as a means to investigate complaints and hold universities to account.
It was floated as an idea at the education ministers meeting last week on Thursday, and we've agreed that education ministers will meet again before the end of November to consider an action plan that may include the establishment of a student ombudsman.

Once the plan is ready for us to consider, we'll … implement it as quickly as possible.
Asked if an agreement on such a framework could be met at the upcoming meeting, Clare replied: "Yes, that's what I'm hoping for."
A pro-Palestine rally is being held at Town Hall in Sydney organised by Palestine Action Group Sydney. The NSW Greens are supporting the rallies as the prime minister, Anthony Albanese, called for them to not take place "out of respect for loss of life."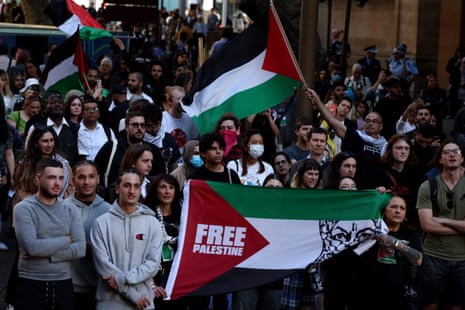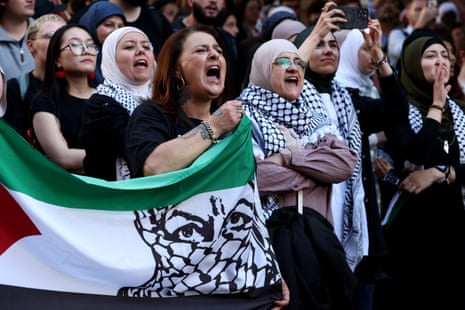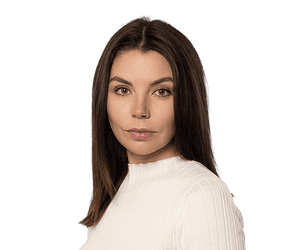 Tamsin Rose
Following on that last post as members of the Sydney Jewish community are being warned against attending events in the CBD, a force spokesperson said NSW police was working with the community.
The first priority for the NSW police force is always the safety of the wider community.

Police are engaging with community groups as they continue to monitor the situation.
The community could be assured an appropriate policing response was in place across the state, the spokesperson said.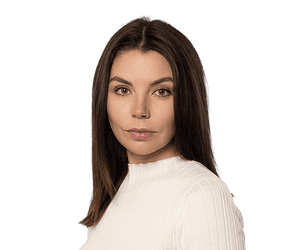 Tamsin Rose
Jewish community warned over Sydney CBD events tonight amid safety fears
Members of the Sydney Jewish community are being warned against attending events at or being at the Town Hall and the Opera House tonight amid concerns over safety.
The New South Wales Board of Deputies has written to the community urging people against getting near the site of a pro-Palenstine rally in the CBD on Monday night and near the Opera House, which will be lit up in support of Israel.
In the letter, seen by Guardian Australia, the board wrote:
NSW Police and [Community Security Group NSW] are urging the community not to attend the Sydney Opera House precinct or Town Hall this evening. Community members already in the CBD should also be vigilant … The events tonight may pose a risk to the safety of community members are you are strongly urged not to attend.
NSW police has been contacted for comment.
Read our full report on the Senate inquiry's recommendation that Labor should review its decision to block extra Qatar Airways flights to Australia:
Speaking on the claims made by the head of the Palestinian delegation in Australia, Izzat Salah Abdulhadi, about recent escalations of Israeli incursions and border closures, Liebler warned of the "classic dangerous pathway to moral equivalence".
Political disagreement is fine, disputes – Israel is not perfect, the government is not always perfect – but there is no justification to go, walk into a room, murder women, children; we are talking about rape, we are talking about mutilation of bodies, dragging children, women through the streets of Gaza.

… Anyone that tries to deflect and cannot bring themselves to condemn this behaviour is part of the problem.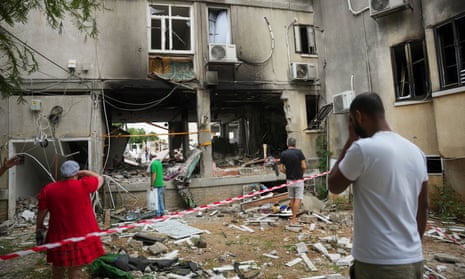 Liebler said celebrations of Palestinian community in Sydney were very disturbing.
Australia is a free society, as is Israel, unfortunately Gaza is not, Hamas is a dictatorship and there is no freedom of expression. People should be free to express their views on politics, on life, as long as it doesn't incite violence toward other groups. When you have a designated terrorist organisation murdering innocent civilians and you have people marching, or imams calling, using a religious basis to support the uprising, that's when you start to cross into incitement to violence and that is unlawful under Australia law.
"We've had a very, very difficult 48 hours," he said, describing chaotic scenes of kidnapping and murder in Israel.
Liebler said a close family friend had hidden in a safe room for 12 hours with people who had died.
Hamas is no different to Isis, they are no different to the Taliban, and we need the western world to support both the release of these women and children and hostages as young as two, as well as support Israel's right to defend itself.
War has 'consequences here in Australia', Jewish leader says
Jeremy Liebler, president of the Zionist Federation of Australia, followed on Afternoon Briefing and said it was not the first time Australians had been affected by events in the Middle East.
Unfortunately, whenever events in the Middle East spiral out of control, it does tend to make its way here to Australia. At the best of times, the Australian Jewish community is a security risk.
Armed guards at his children's school have become completely normal, he said.
We have a situation that is taking place right now in Israel and Gaza, where Hamas has infiltrated Israel and murdered 700 people in the last 24 hours … it does end up having consequences here in Australia, particularly when you have marches and protests effectively in support of a terrorist organisation.
Talking about "celebrations" by pro-Palestinians in Sydney, the head of the general delegation of Palestine in Australia, Izzat Salah Abdulhadi, said:
We don't have anything to celebrate, actually. We are talking about human loss from both sides and tragedies and traumas and bombarding of houses … I don't think it's celebration because that's stupid.

They want to support the people in Gaza. [The community] really have a lot of concerns about what will happen next with the Israeli revenge process.
Speaking about the lighting of the Sydney Opera House with blue and white colours in support of Israel, Abdulhadi said there was bias towards the Israeli people.
It's up to the premier to do whatever he wants … but I also wish if also the Palestinians had been targeted … the same procedure would also be implemented. It's just the feeling of the Muslim Arab Palestinian community in Sydney that this is a sort of bias action.
When asked if Abdulhadi condemned the tactic of taking women and girls hostage, he said condemnation was a repetitive statement used by media.
I think the most important thing is not words but actual actions on the ground. We need to avoid these words every time we have these problems, either for Palestinians or Israelis. The most important thing is for the international community to show leadership and solve the problem of long-term occupation of Palestinian people. The international community should have the political will to interfere effectively now.
Abdulhadi called for Australia to provide humanitarian assistance and appealed for it to work at a political level, using its relationships with Israel and the US to help de-escalate the war.
Palestinian envoy describes 'root causes' of war
Speaking with ABC's Afternoon Briefing, the head of the general delegation of Palestine, Izzat Salah Abdulhadi, described what he called the "root causes" of the current conflict.
He said that in the past two weeks, crossings between Palestine and Jordan had been closed and Israeli incursions into Palestinian territory had ramped up, including to the al-Aqsa mosque in Jerusalem, one of the holiest places for Palestinian people.
Palestinians cannot communicate with the external world. These practices just advocate for wiping out complete villages in Palestine and cities.
Speaking about Palestinian policy, he said Palestine leadership was "against killing civilians from both sides. This is a clear position, our strategy is a non-violent strategy in addition to other strategies in Palestine."
He said he expected more bloodshed in coming days.
I hope that the international community will encourage Israel to restrain its assault on the Gaza Strip.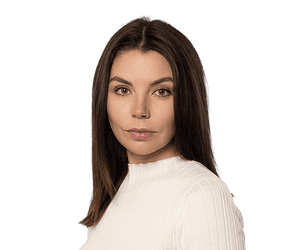 Tamsin Rose
Recreational drug users could be spared criminal penalties under NSW overhaul
People who are caught with small quantities of illicit drugs for personal use could be issued with fines that they can work off by seeking help as part of a drug law overhaul being introduced into the New South Wales parliament this week.
The two-strike scheme could see thousands of recreational ice, cocaine and MDMA users avoid criminal penalties.
The legislative change will be introduced when NSW parliament returns on Tuesday amid concerns the government had not yet committed to a date for its promised drug summit or meaningfully engaged in drug reform since coming to power in March.
Under the new laws, police will be allowed to issue criminal infringement notices – $400 fines – to adults caught with small quantities of drugs for personal use up to two times.
Health minister Ryan Park said the government was taking an "evidence-based" approach to drug reform.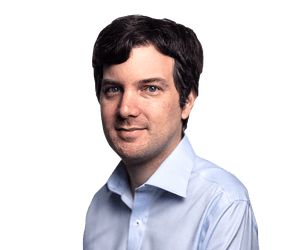 Daniel Hurst
PM defends Wong's call for restraint in Middle East
The prime minister, Anthony Albanese, was also asked during the 2GB interview whether Penny Wong was wrong to call for restraint at the current time. Albanese defended his minister for foreign affairs:
What Penny has said was to talk about civilians – of course every effort should always be made to protect and not to harm civilians, but Israel of course does have a right to defend itself. And in these circumstances it will. The capturing of people and having them taken into Gaza is just an extraordinary act which of course will see a response.
Albanese was asked whether any Australian aid might have found its way to Hamas. Albanese said: "no".
Yes, we are very careful … the Palestinian people, of course, do it tough.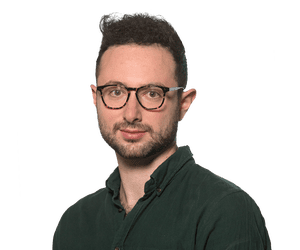 Elias Visontay
Misuse of takeoff and landing slots at Sydney airport indicative of outdated regulation, CEO says
Sydney airport has said it is now "abundantly clear" that outdated laws allowing airlines to misuse takeoff and landing slots have led to high air fares and cancellations rates on flights out of the city.
On Monday afternoon, the Senate select committee on bilateral air rights – which was set up to examine the Albanese government's decision to block Qatar Airways' proposed expansion but went on to examine aviation competition more broadly – recommended the government urgently address issues with the legislation governing access to Sydney airport.
For years, a broad chorus of aviation industry leaders and smaller airlines have been pleading for the adoption of changes, including those recommended in the government-ordered Harris review, that would crackdown on misuse of takeoff and landing slots.
Larger airlines operating out of Sydney airport, including Qantas, its budget carrier Jetstar, and Virgin Australia, have been accused of scheduling more flights than they intend to run and strategically cancelling some services in order to block smaller competitors such as Rex and Bonza from accessing scarce peak slots, and leading to high cancellation rates out of Sydney airport. Qantas, Jetstar and Virgin have all consistently denied they engage in so-called "slot hoarding".
After the report's release on Monday, Sydney airport CEO, Geoff Culbert, said:
The one thing that has become abundantly clear throughout this whole process is that high air fares, cancellations and the misuse of slots at Sydney airport are all symptoms of an outdated regulatory framework in the aviation sector.

The committee's report gets to the heart of these issues and suggests reforms which will ultimately benefit the travelling public. As a first step, we look forward to the release of the Harris Review recommendations and working constructively with all stakeholders to implement them.