As the bullet train began to slow, the automated voice over the speaker announced (first in Japanese and then in English) that we should be ready to deboard—the train would be stopped for 1 minute, and only 1 minute. We quickly gathered our things, scurried out of the train station and stepped into Kyoto, a city that's been on my bucket list for a decade. As expected, it turned out to be an experience unlike any other.
Kyoto's character is impossible to sum up in a paragraph, but here are a few things that make it such a special place. First, as the old capital of Japan, Kyoto was the center of arts, so today it's brimming with the country's richest cultural traditions, from the Japanese tea ceremony to the art of flower arranging. The city's history spans more than 1,200 years, and its cuisine, craftsmanship, and many UNESCO World Heritage Sites have greatly influenced the country as a whole.
Yet this feeling of ancient history is balanced by a modernity—not only is Kyoto an incredibly creative city, it possesses an orderliness that feels light years ahead of the US. Exhibit A: the train station toilets' high-tech functionality that kept them sparkling clean—and even played nature sound effects if I so desired.
I've only scratched the surface of experiencing Kyoto's many layers, and I have no doubt that each time I return, I'll understand it in a deeper way. But through the months of planning our trip, I dove headfirst into research and came away with so many recommendations from trusted friends, I wanted to share the travel guide that I created for our group to experience Kyoto for the first time. Read on for what to do to experience Kyoto to its fullest.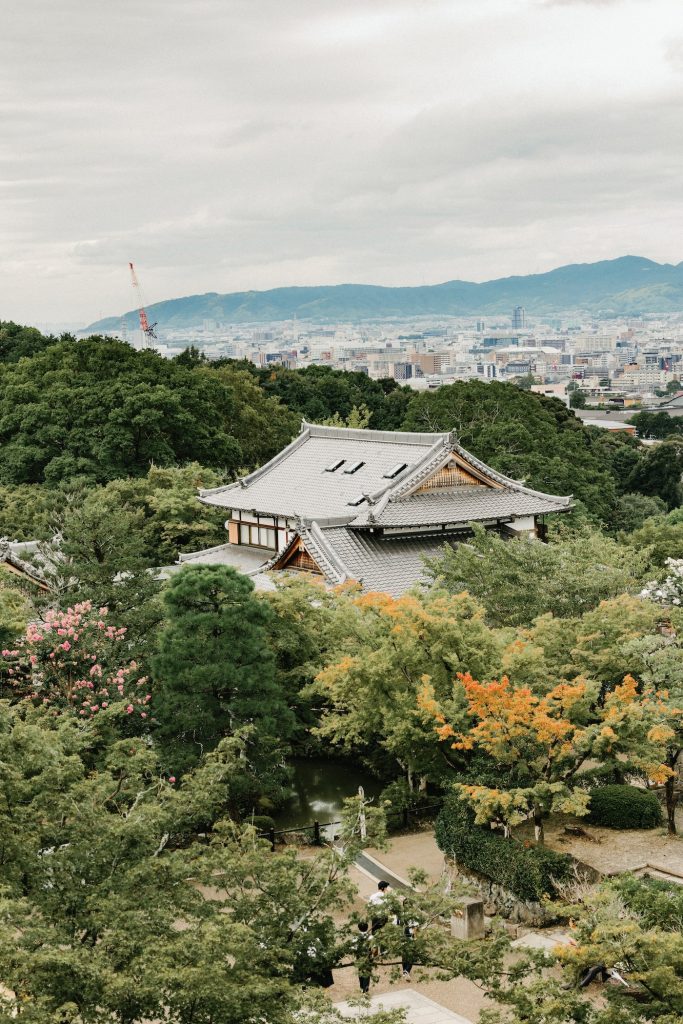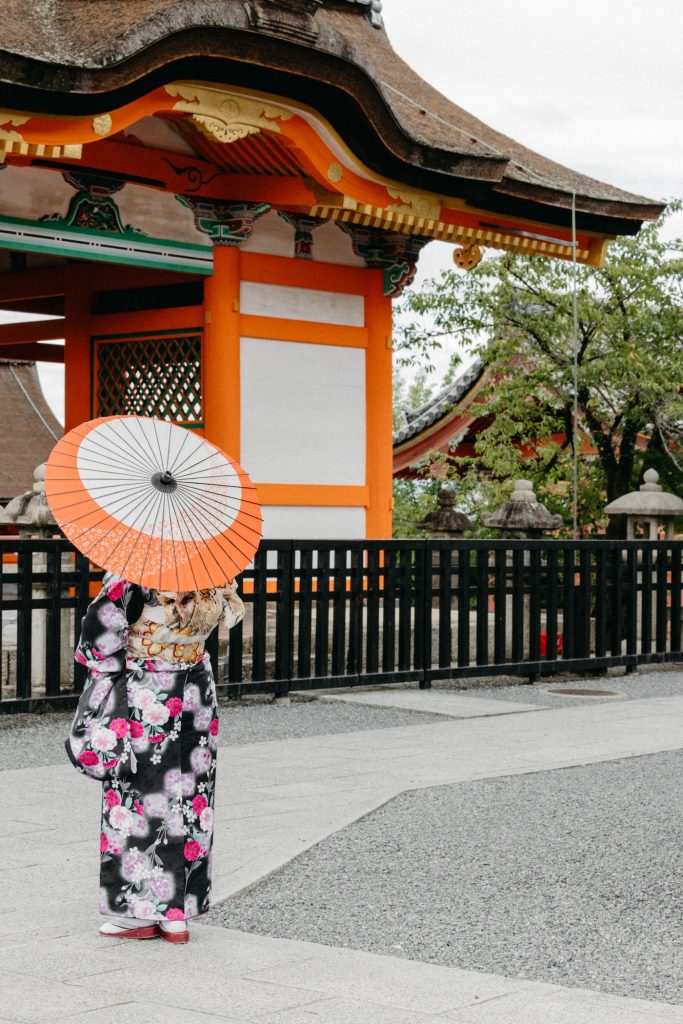 What to know about Kyoto
If you're dreaming of a journey to Japan that's steeped in history, culture, and natural beauty, then Kyoto should be at the top of your list. Think ancient temples, stunning gardens, and rich traditions around every corner. Here are a few basics you should know if you're planning a trip:
Respect Local Customs: Kyoto is deeply rooted in tradition, so it's essential to be respectful. Bowing is a common greeting, and remember to take off your shoes before entering someone's home or a temple.
Dress Modestly: When visiting temples and shrines, dress modestly by covering your shoulders and knees. This shows respect for the sacred places you're exploring.
Cash is King: While credit cards are accepted at major hotels and some restaurants, it's wise to carry cash, as many smaller shops and traditional establishments prefer it.
Plan in Advance: Kyoto has incredible restaurants and great hotels, from traditional ryokans to modern hotels. However, especially during peak season, it's essential to make reservations well in advance. There were a handful of restaurants I wanted to try that we weren't able to get into due to limited seating.
Don't Rush: Take your time to soak in the culture and tranquility of Kyoto. Rushing from one attraction to another can lead to missing the true essence of this captivating city, and many of our best experiences came from just wandering around and discovering shops and cafés as we explored.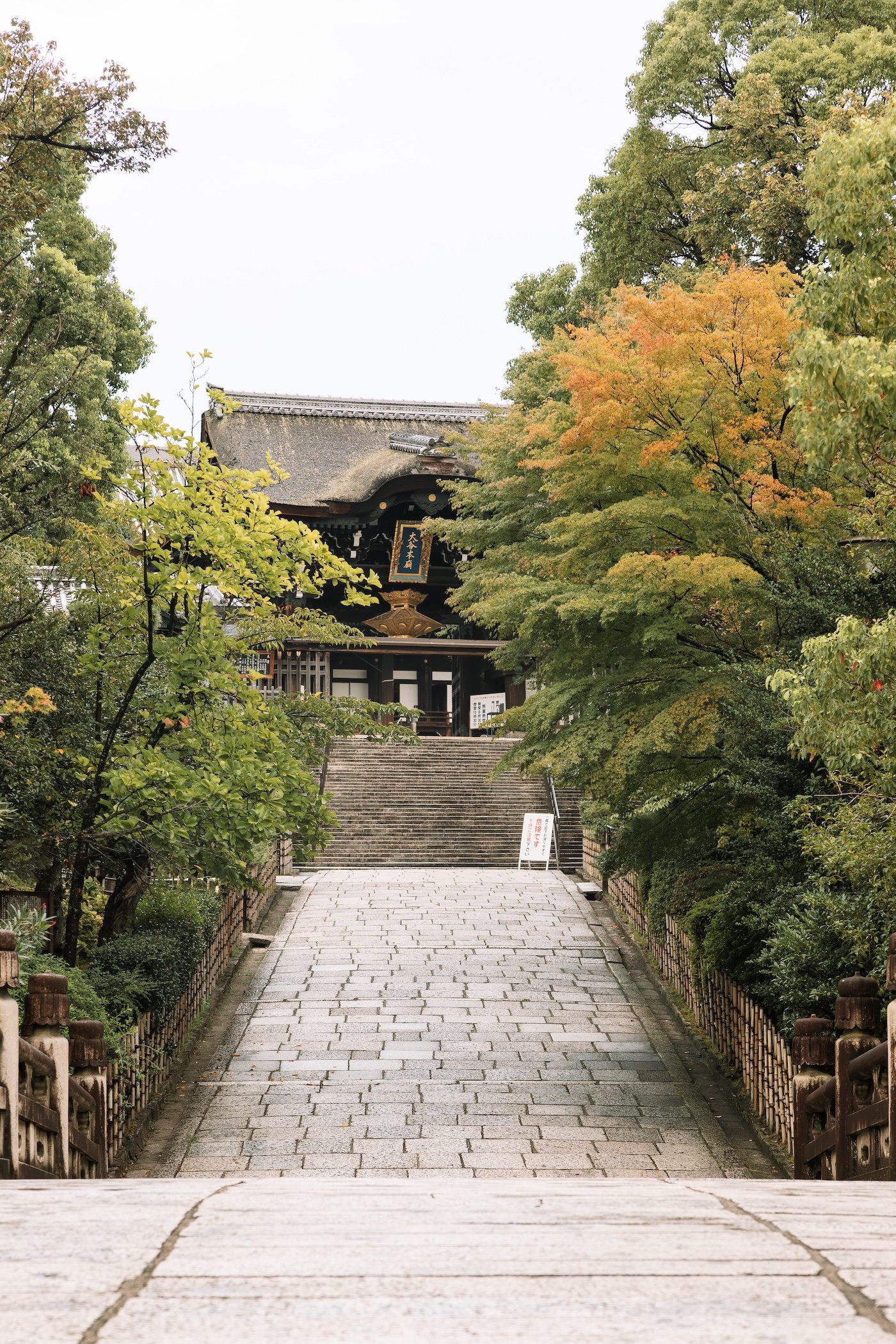 When to visit Kyoto
Spring (March to May): This is the iconic cherry blossom season in Kyoto. Just be aware that this is a busy time for tourists, so book your accommodation well in advance.
Summer (June to August): Summers in Kyoto are can be hot and humid. While it's the off-peak season for tourists, there is a higher possibility of rain during this time.
Autumn (September to November): Arguably the most beautiful time to visit Kyoto, autumn brings breathtaking foliage that creates a stunning backdrop for photos.
Winter (December to February): Winters in Kyoto are relatively mild, and you can enjoy fewer crowds and lower prices. I would love to experience the light displays during the holiday season!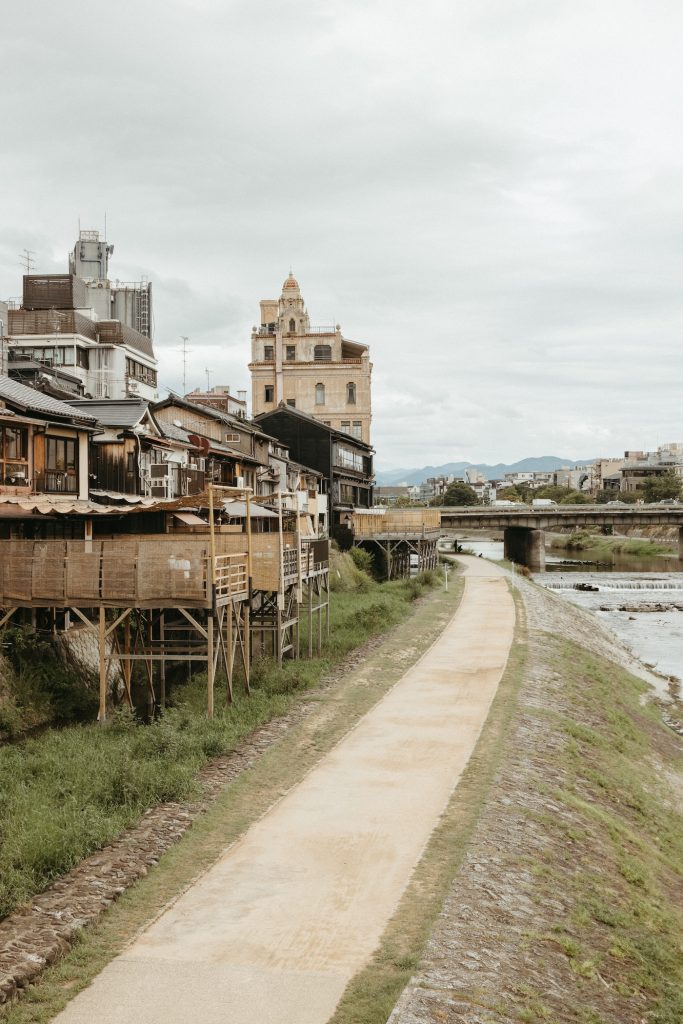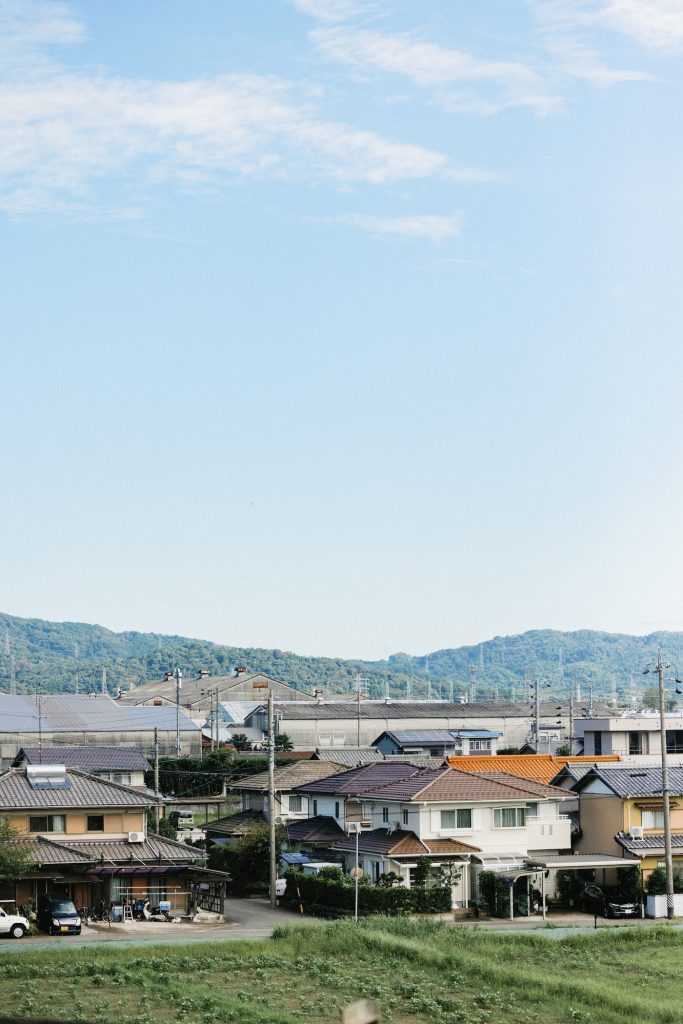 How to get to Kyoto
To get to Kyoto, the closest airport to fly into is Kansai International Airport (KIX). KIX is well-connected to major international destinations and is just a train ride away from Kyoto. Another option is Osaka International Airport (ITM), which is closer to Kyoto but serves mostly domestic flights.
Since we were flying in from the US, we decided to take a direct flight from Los Angeles International Airport (LAX) to Haneda International Airport in Tokyo (HND), then we hopped on the bullet train and went straight to Kyoto.
Once you land, the Haruka Express from KIX, the Limited Express from ITM or the Bullet Train from Tokyo will conveniently transport you to Kyoto Station. The train ride is an amazing part of the journey, offering scenic views of Japan's countryside.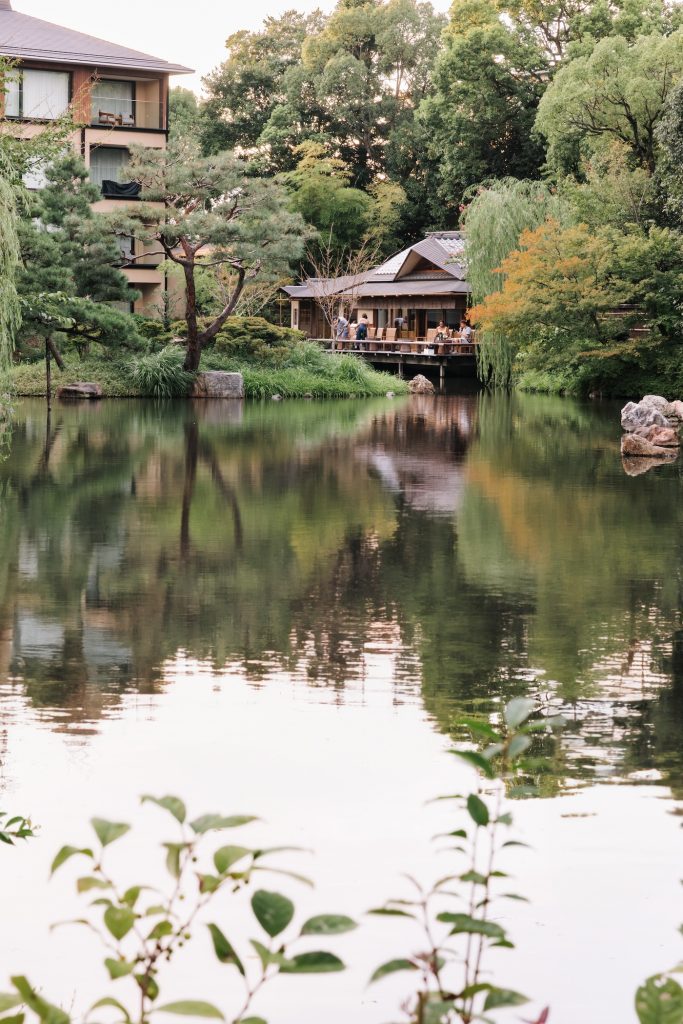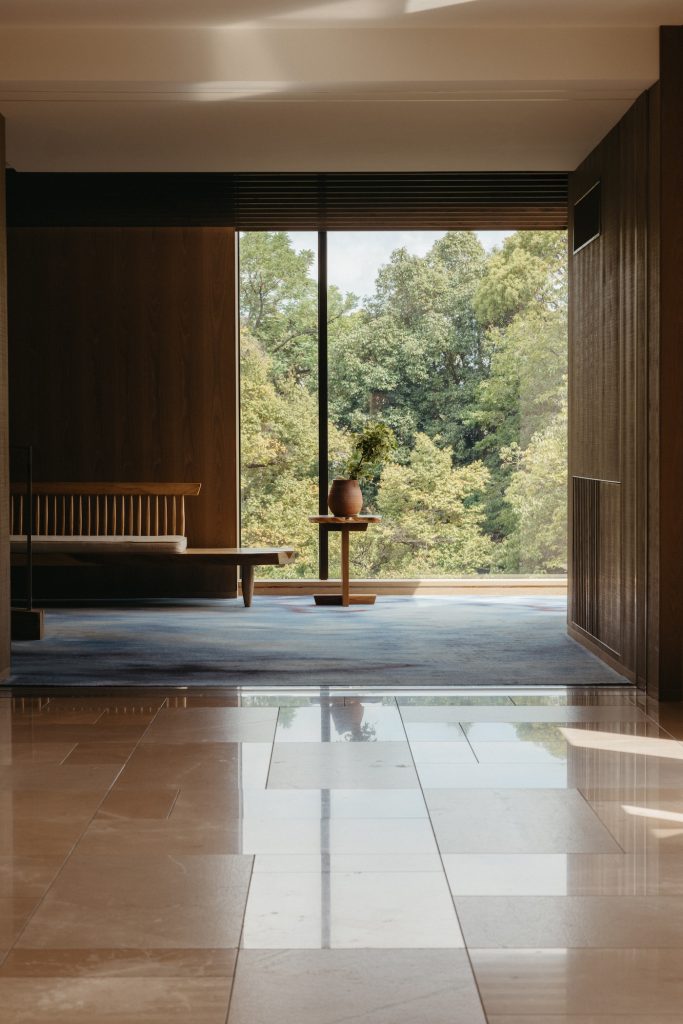 Where to stay: Best Kyoto Hotels
Kyoto has great options when it comes to hotels, from traditional ryokans to modern hotels. However, especially during peak season, it's essential to make reservations well in advance as they get booked up quickly.
This was our home base for the first leg of our stay, and I can't imagine a more warm and welcoming place to experience Kyoto for the first time. Its sleek and modern interior is juxtaposed by the beautiful nature surrounding you, thanks to the floor to ceiling windows that bring the outdoors in. The 800-year-old Shakusui-en pond garden is arguably the focal point of the hotel—walking across it surrounded by cherry blossoms, Japanese maples, and weeping willows was the cortisol-lowering experience I needed to sink into the Kyoto experience. Don't miss the incredible breakfast served in the restaurant each morning. The only hard part is deciding between the Japanese breakfast or the incredibly delicious pastries.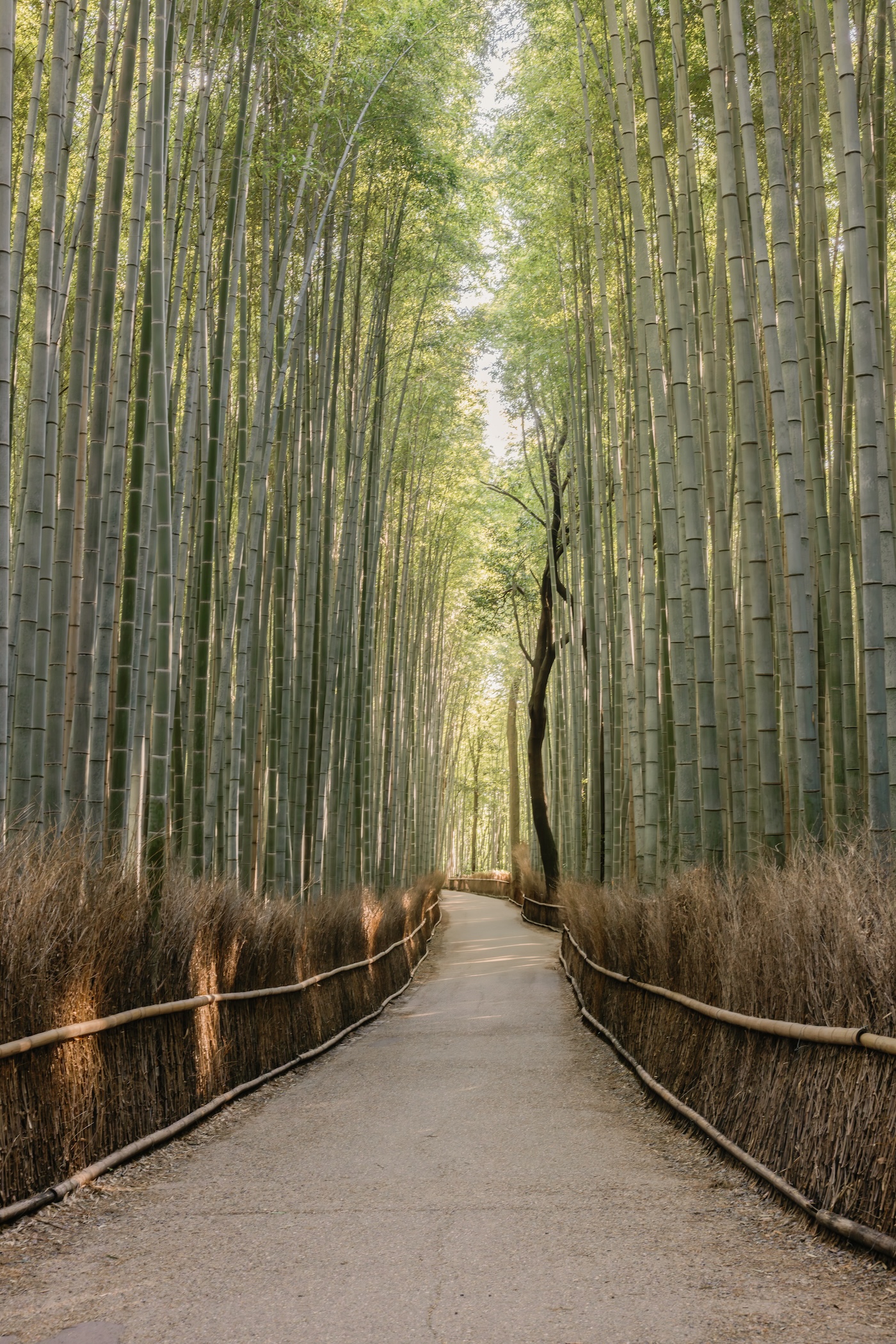 For the final two days of our trip, we relocated to Hoshinoya, in Arashiyama which is on the western outskirts of Kyoto. You access the hotel via a boat that takes you along the Oi River—and the 15-minute ride truly transports you to another, more soothing and peaceful world. Surrounded by forest-covered hills, you're taken to a wood guest pavilions designed in an elegant and traditional Japanese style. Fresh slippers and a linen lounge set await you, and as you step onto the freshly laid tatami matting, you know you're in for a once-in-a-lifetime experience. During our two days at Hoshinoya, we participated in the most inspiring incense ceremony, dined on traditional Japanese cuisine, relaxed and ate breakfast overlooking the river, and explored the nearby temple and bamboo forests. The entire experience reawakened my senses to the beauty of nature and slowing down.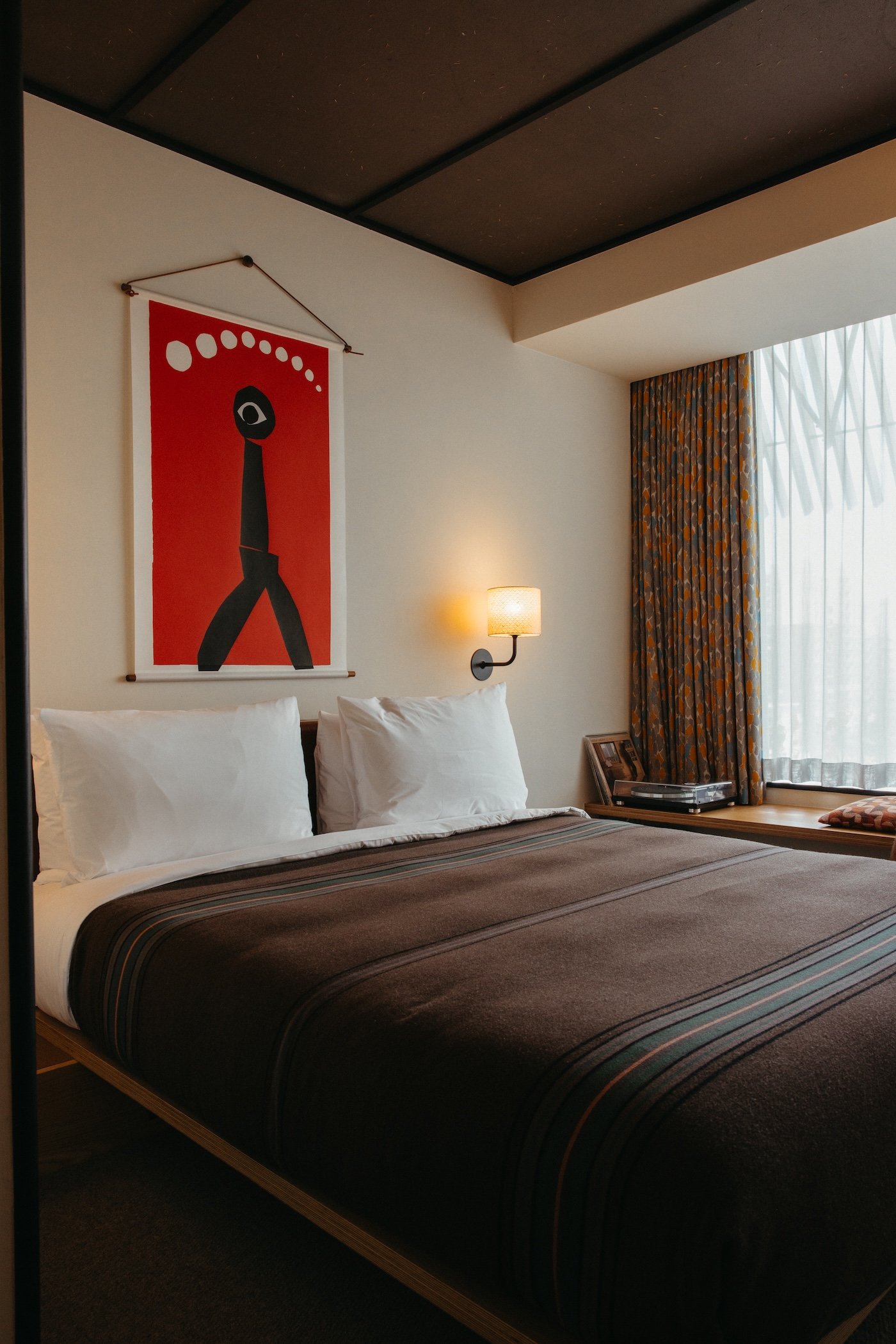 On the complete other end of the spectrum is the new Ace Hotel. It's buzzy, it's modern, and it's a good value in a city where it's a little more challenging to find a decently priced room that still boasts comfort and luxury. It also offers a break from Japanese food, in case taco cravings strike (guilty!) With 3 restaurants, a rooftop bar, and a Stumptown coffee, the Ace feels like a taste of Brooklyn set right in the center of Kyoto.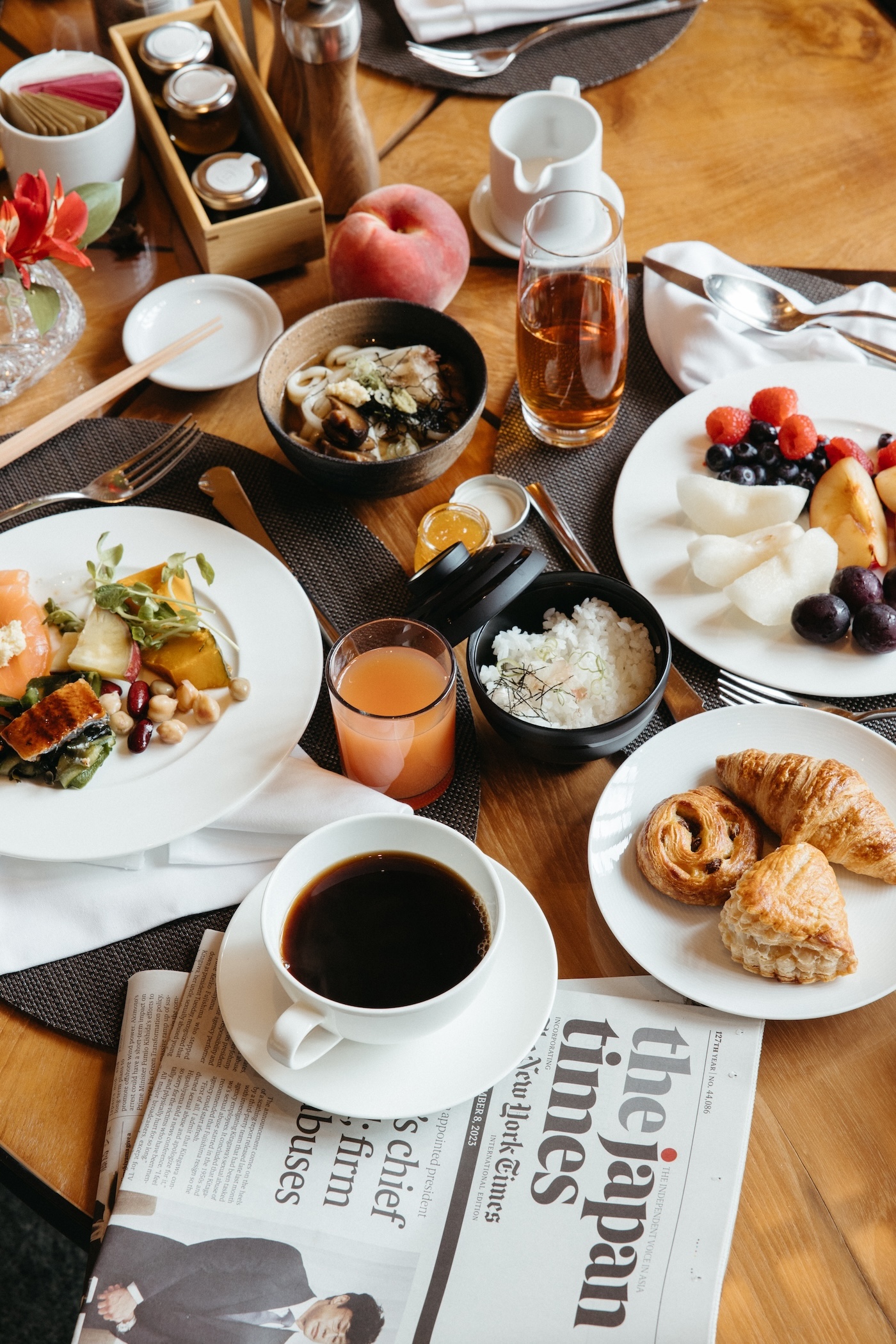 Where to eat: Best Kyoto Restaurants
Kyoto is widely known to be an incredibly food city. However, I didn't fully understand the food scene until I experienced it firsthand, so I think that on a return trip, I'll feel much more confident in knowing where to go. My biggest tip is to book reservations as far in advance as possible! Many of the restaurants are small, and they book up well in advance. Below are the best restaurants where we ate in Kyoto, plus a few that came highly recommended that I didn't get to experience on this trip.
Tempura Matsu: This celebrated tempura restaurant is located in the Arashiyama district in west Kyoto. It serves traditional Japanese cuisine in courses and is widely thought to serve the best tempura in Kyoto.
OMEN: Our first stop when we got to Kyoto, OMEN is a tiny spot with the best udon noodles of my life.
Monk: My biggest regret was not scoring a reservation at Monk, which is incredibly popular ever since the chef, Yoshihiro Imai's appearance on Chef's Table. Monk is a fourteen-seat, omakase-style menu restaurant set on the Philosopher's Path that focuses on pizza. Next time.
Hitomi: a popular yakitori spot with delicious food and fun vibes—book ahead.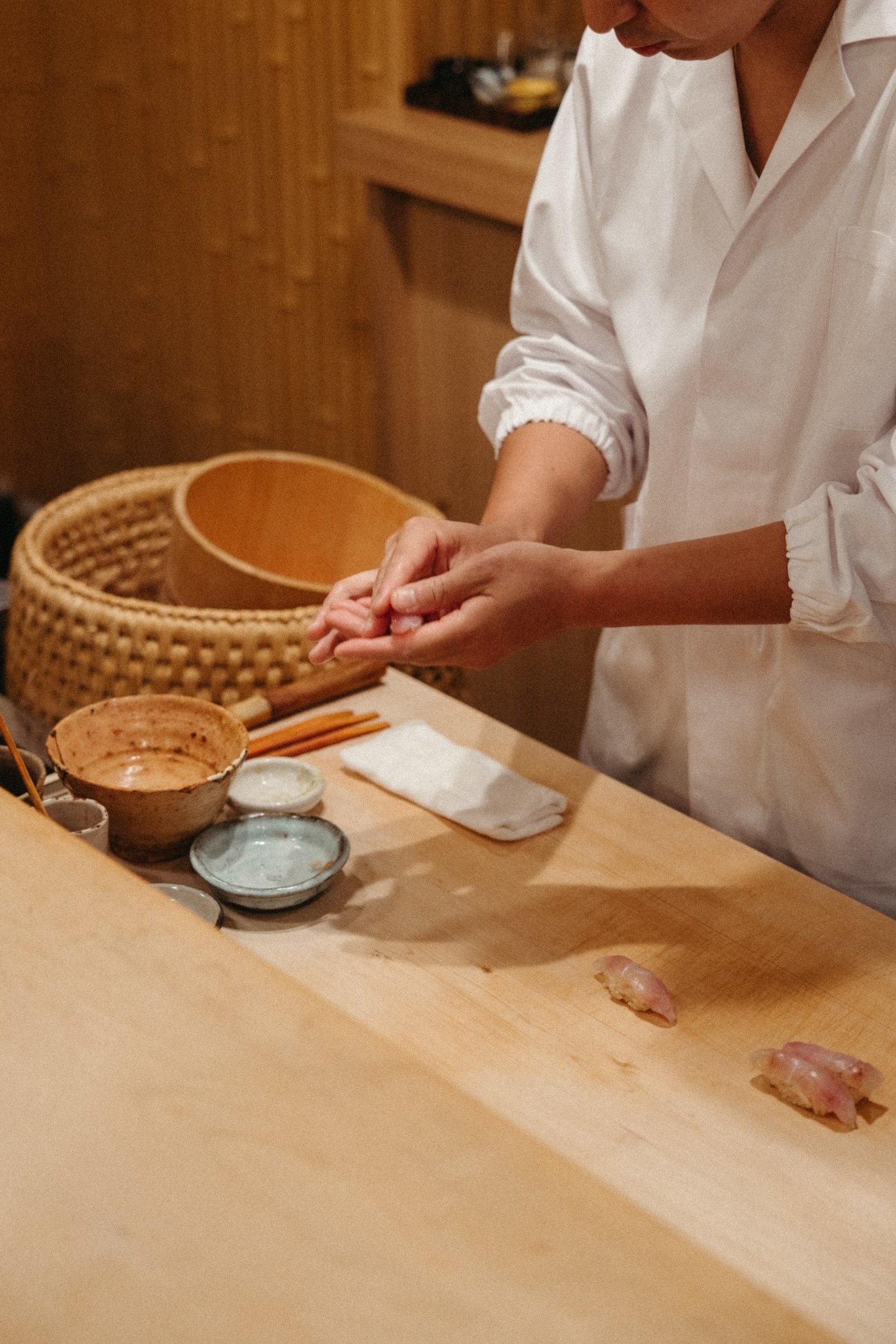 Sushi Matsumoto: We wanted to experience a traditional omakase sushi meal on our first night, and Sushi Matsumoto certainly delivered. Every bite was delicious, and I actually lost track of how many courses had been served. Next time, I might schedule this when we weren't hit so hard by jetlag to fully appreciate the beauty of each course.
Censi: A Japanese menu with Italian influence, this is a warm and welcoming spot that made it on Asia's 50 Best Restaurants list.
Mama Arashiyama: Adam and I spent our last night in Kyoto at this beautiful Italian restaurant in Arashiyama. We loved the way they blended a Japanese approach into our pasta and pizza-filled dinner. A great spot to go if you want elevated food in relaxed, casual surroundings.
Stardust: a vegan café that I heard SO many raves about, but that happened to be closed while we were there.
Tan: I really wanted to go to this farm-to-table restaurant, but sadly they were booked up. Highly recommended from trusted friends.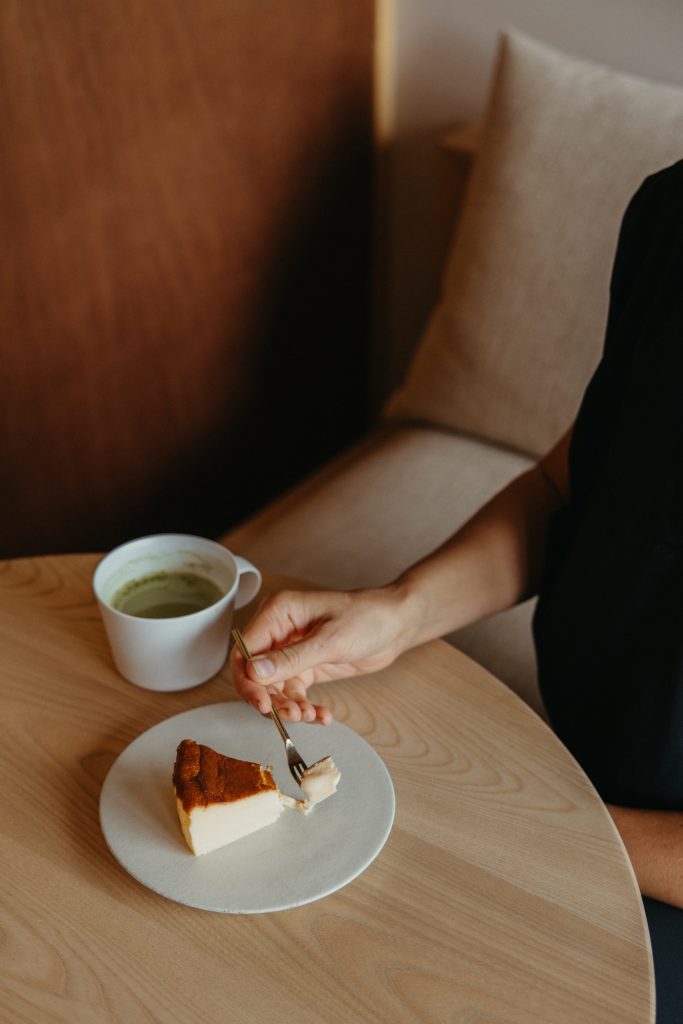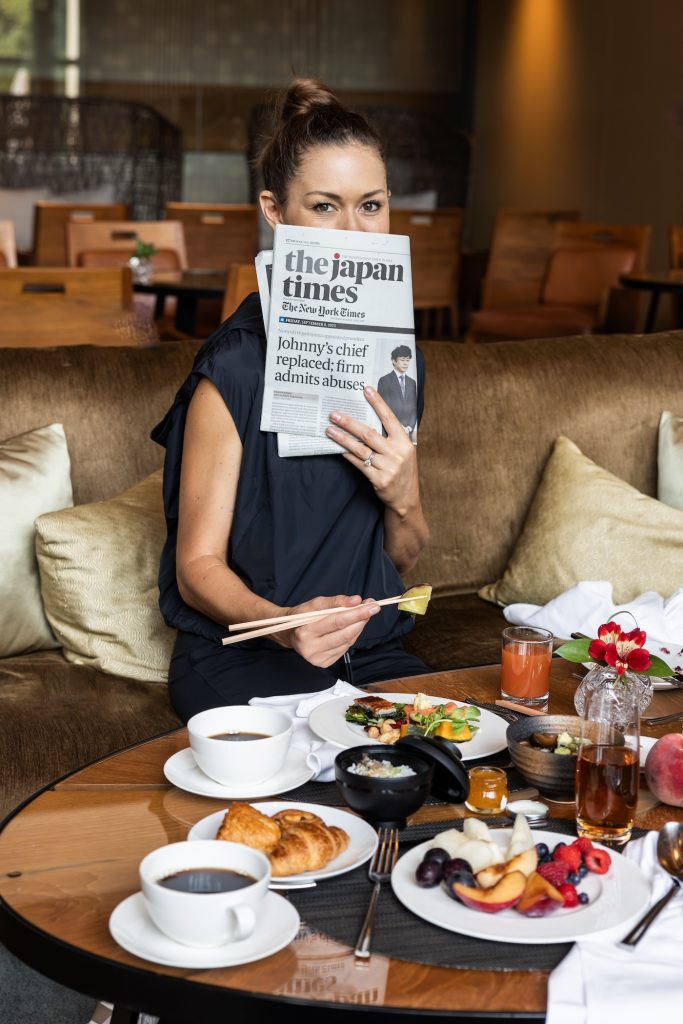 Cafés and coffeeshops
Bread & Espresso & Arashiyama: the perfect spot to stop for coffee and a pastry or sandwich if you're in Arashiyama.
Tsujiri Tea House: a green tea store that's also famous for their matcha ice cream and desserts.
Kishin Kissa – the most aesthetic coffee shop with a small but delicious menu of snacks, sweets, and matcha.
Me Me Me Coffee House: Go for breakfast, try the donuts.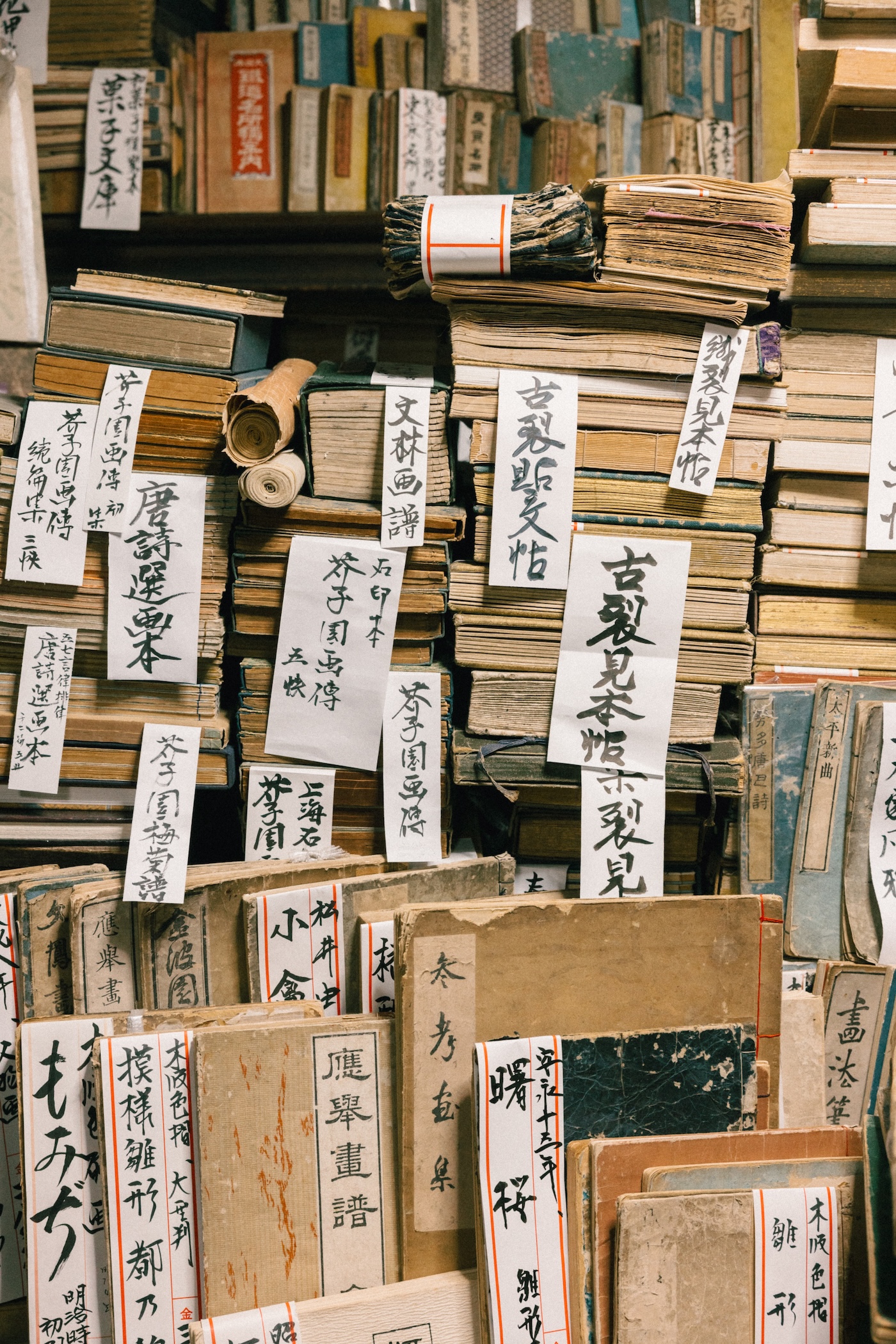 What to do in Kyoto: the sights
Explore historic Kyoto
Ninnenzaka and Sannenzaka Streets are full of quaint shops to explore. Put on your most comfortable shoes and go up the hills of the Higashiyama District. Along the way, see the Kiyomizu Temple at top of hill, and the Kodaiji Temple with beautiful architecture and zen gardens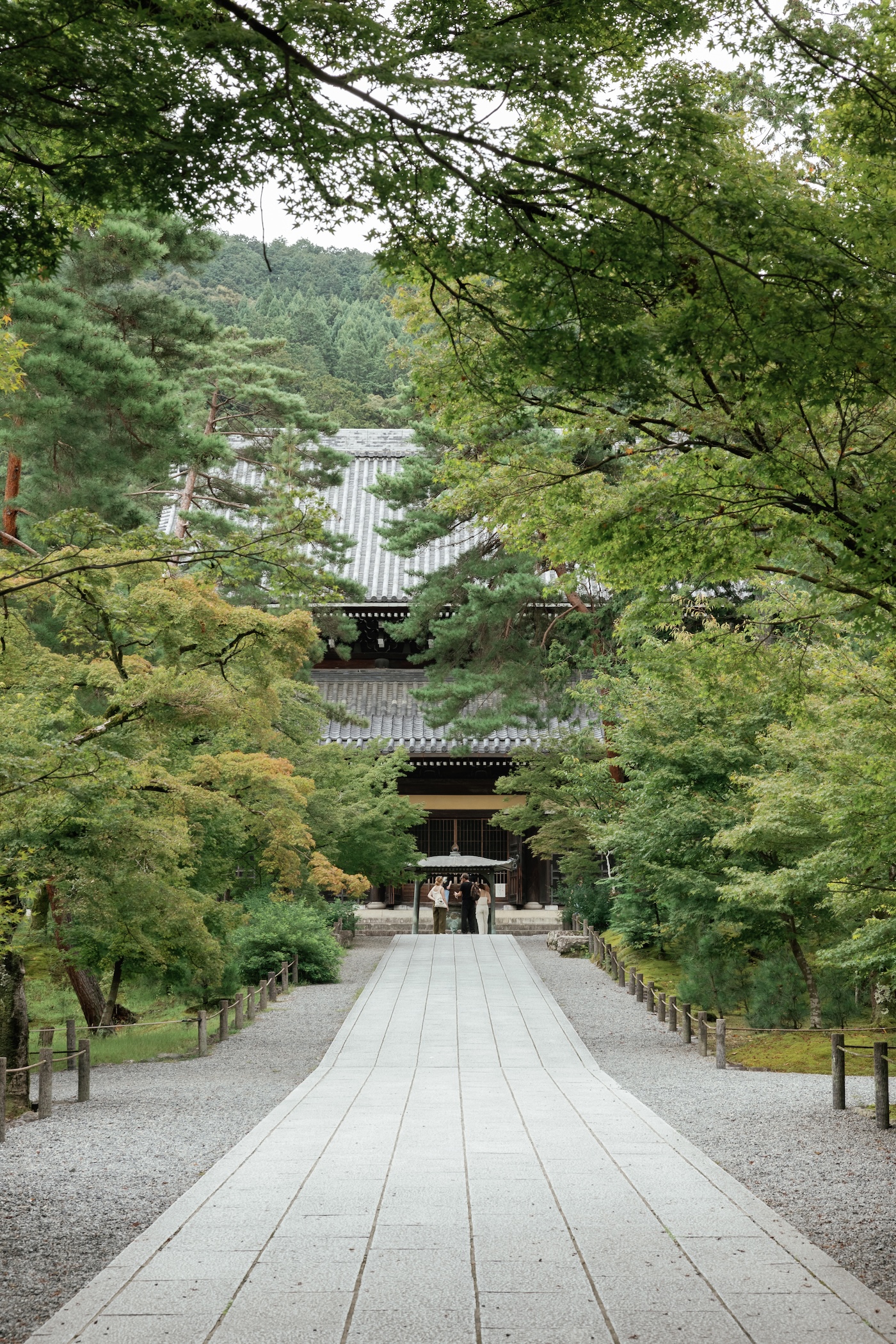 Visit the temples
Rokuon-Ji Temple (Golden Pavillion): This breathtaking golden pavilion is a must see.
Daitokuji Temple: There are 22 sub-temples within this monastery complex but only 4 sub-temples are visible to the public.
Ryoanji Temple: This temple has the most famous rock garden in Kyoto.
Arashiyama
Our time in Arashiyama was definitely one of my favorite parts of our entire trip. If you're not staying here, dedicate a full day to see some amazing fall foliage (or cherry blossoming) and see the following:
The Iwatayama Monkey Park on the slopes of Arashiyama. Over 170 monkeys live at the park. While the monkeys are wild, they have become accustomed to humans. The park is on a small mountain not far from the Saga-Arashiyama rail station. Visitors can approach and photograph the monkeys. At the summit is a fenced enclosure where visitors can feed the monkeys.
The "Moon Crossing Bridge" (Togetsukyo, notable for its views of cherry blossoms and autumn colors on the slopes of Arashiyama.
Shopping in Kyoto
Kyoto is famous for its craftsmanship, so take some time to peruse Chawanzaka Street (aka teapot lane) full of traditional pottery shops sloping down from the Kiyomizu-dera Temple.
POJ Studio is my favorite shop in Kyoto. From the ceramics to the incense to the DIY Kintsugi kits, I wanted to bring everything home with me. Thankfully, they ship to the US (and I ordered one of their woven tapestries for our living room wall.)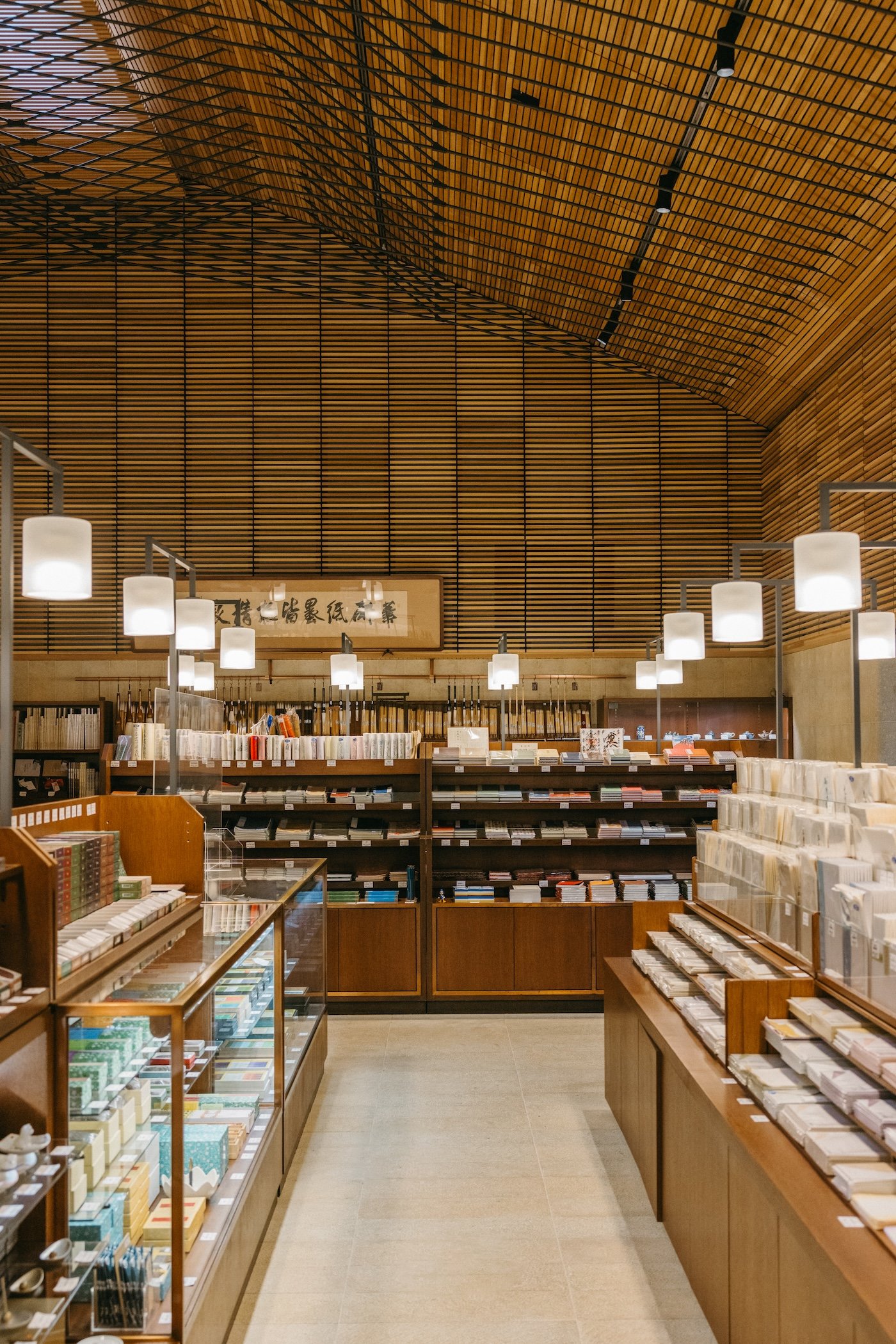 The most famous food market in Kyoto, Nishiki Market is definitely worth a visit. Stroll through the seemingly endless stalls to see and taste things you've never seen before. Look for Green tea mochi, sashimi skewers, and a few things that might make your stomach turn (ie the grilled sparrow.) We loved the soft serve with manuka honey.
This is a gorgeous stone path along a canal, lined with trees and cute shops and restaurants. The path takes its name from the 20th century philosophy professor Nishida Kitaro, who walked along the path daily while meditating on the problems involved in reconciling Japanese and Western schools of thought. On a future trip, I would spend even more time strolling here, soaking up the beauty and visiting spots along the way.
Historic and lively at night, lined with great hole-in-the-wall bars. Take a stroll across the banks of Kamogawa River around sunset on your way.